Dr. Om Prakash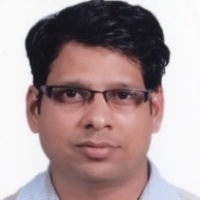 Assistant Professor
Department of Zoology
oprakash@svc.ac.in
Educational Qualifications
Areas of Specialization
Fish Biology, Immunology, Proteomics
Administrative roles/ responsibilities


•	Convener of Purchase Committee, Sri Venkateswara College from April 2017 till date.

•	Secretary, Teaching Staff Association, Sri Venkateswara College, 2020- till date

•	Convenor, Department Examination planning and date sheet committee

•	Convenor, Educational Tours and excursion planning committee

•	Convenor, Department Instrument and equipment purchase and upkeep committee

•	Member, Class mentor and student grievance committee 

•	Convenor, Department Alumni committee

•	Convenor, International Webinar on "Rewilding Immunology: Current Status and the Road ahead" held on 9th January, 2021.

•	Coordinator, syllabus revision committee for SEC paper: Medical Diagnostics of B. Sc. (H) Biological Sciences

•	Advisory committee member, International Workshop on "Air Pollution and Public Health: Challenges and Interventions" organized by Sri Venkateswara College, University of Delhi and NAM S&T Centre, New Delhi, 5-7 Feb,2020
														
														
Courses Taught
B.Sc. (H) Zoology, B.Sc. Life Sciences, B.Sc. (H) Biological Sciences


•	Vipin Kumar Verma, Om Prakash, Shiva Raj Kumar, Kumari Vandana Rani, and Neeta Sehgal. Water hyacinth (Eichhornia crassipes) leaves enhances disease resistance from Vibrio harveyi infection. Journal of Basic and Applied Zoology 2021. 82: 6. https://doi/10.1186/s41936-020-00203-w (2021).

•	Vipin Kumar Verma, Salma Malik, Kumari Vandana Rani, Shiva Raj Kumar, Om Prakash. Phytochemical Screening and Boactive potential Pod seed Extracts of Leucaena Leucocepahala Linn. Pharmacogn. Res Accepted: Pr_49_20R4_OA 2020

•	Verma VK, Rani KV, Kumar SR, Prakash O. 2018; 76:324-332. Leucaena leucocephala pod seed protein as an alternate to animal protein in fish feed and evaluation of its role to fight against infection caused by Vibrio harveyi and Pseudomonas aeruginosa. Fish Shellfish Immunol. ISSN 1050-4648. doi: 10.1016/j.fsi.2018.03.011. 

•	Verma VK, Sehgal N, Prakash O. 2018; 56: 402-410. Isolation and characterization of immunoglobulin from African catfish, Clarias gariepinus (Burchell, 1822). Indian J Exp Biol. ISSN: 0975-1009.

•	Prakash O, Rani KV, Goswami SV, Sehgal, N. 2016. Circannual rhythmicity of vitellogenin and choriogenin in indian spotted snakehead Channa punctate. International Refereed Multidisciplinary Journal of Contemporary Research. ISSN: 2320-3145.

•	Verma VK, Rani KV, Sehgal N, Prakash O. 2016; 2(1): 227-232. Prevention of histopathological damages in the liver, spleen and kidney of Channa punctata infected with Aeromonas hydrophila. DU J. Undergrad Res. Inno. ISSN: 2395-2334.