Get Bright Future With Us
Department of Political Science
The Department of Political Science at Sri Venkateswara College, University of Delhi was established in the year 1973, Prior to this Political Science as a subject were offered only to B.A. (Prog.) students which is now offered as B.A (Hons.) as well as B.A. (Prog).
The three year Honours programme in Political Scince is one of the most demanding course in the University of Delhi. The department includes 10 faculty members which combine experienced and young faculty. The department inculcates the students, the ability to think critically and conduct research and communicate through writing and orally. Developing a complete understanding of the diverse discipline of Political Science which includes theoretical conceptual and empirical aspects of the discipline. This provides the students with a necessary conceptual awareness to undertake further specialized studies and research activities. Ex-faculty: Dr N Dwarkadas, Dr P Sarojini Reddy, Mrs P S Bharthi, Dr ShivShankar Reddy, Dr Lalita Jain, Dr SP Thangvelu.
Teacher In-charge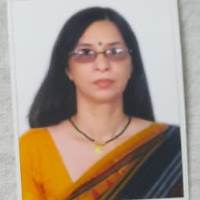 Welcome & Greetings!
Dr. Namita Pandey
Associate Professor