Get Bright Future With Us
Department of Zoology
The Department of Zoology at Sri Venkateswara College started with the inauguration of the Science Block in 1973-74 to teach B.Sc (General) B Group with just two teaching faculty, Dr. R. C. Saxena and Dr. E. Vijayan and eighty students. Soon after, the B.Sc. (Hons.) Zoology program started in 1974 and went on to become one of the best departments to study Zoology at undergraduate level. At present, the department offers following courses: B. Sc. (Hons.) Zoology, M.Sc. Zoology and participates in the teaching of following courses along with the Department of Botany, Chemistry and Biochemistry: B. Sc. Programme Life Sciences and B. Sc. (Hons.) Biological Sciences. The department offers Generic Elective papers like Insect Vector & Diseases, Animal Physiology, Food, Nutrition & Health and Aquatic Biology that students from any stream can opt as a component of their Honors course. An add-on course on 'Bioinformatics & Computational Biology' has recently been initiated at the Department to offer enhanced skill training to interested students.
The Department has well-equipped laboratories, an organized museum, departmental library with good collection of books which supplements college library. The department has two research laboratories (Animal-Plant interactions lab and Fish immunology lab), where students can enroll for Ph.D. degree and Masters dissertations. The dynamic faculty with diverse specializations and interests work hard to not only impart knowledge but to inculcate scientific culture among students. The faculty are eager to learn at every stage and enhance their research acumen and academic skills by regular training programmes. Students are encouraged to participate in internship/training programmes, conferences, poster presentations as well as given opportunities to publish research publications and book chapters. By adopting the blended teaching learning approach, a major focus is given on the active learning strategies, such as group discussions, subject/paper presentations, field-based research projects and value-added experiments. The students are taken to Institutes of Eminence in related disciplines and field trips, excursions for practical learning outside the confines of the classroom.
The department has also an active and vibrant Zoological society 'Evolvere' that organizes a variety of academic and extra-curricular activities throughout the year for holistic development of students. The Society also releases an annual magazine 'Phoenix', which provides a platform to bring out the creative expression of students. The three years of undergraduate college life at the Department of Zoology in SVC helps bring out the latent talent of all students by providing a disciplined yet fun-filled environment.
Teacher In-charge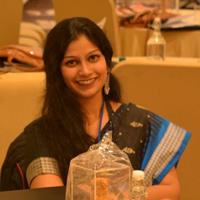 Welcome & Greetings!
We, at the Department of Zoology, believe firmly in Excellence and Inclusiveness. A unique fabric of mutual respect and learning bonds our department, which has helped us excel on all fronts, curricular, co-curricular and extracurricular. The students, teaching and non-teaching staff work in tandem to create a vibrant environment for learning and take pride in being an integral part of the SVC Zoology family.
Prof(Dr.) Vartika Mathur
Professor
Meet Our Staff
Teaching Faculty
Lab Staff
Department of Zoology Magazine - Phoenix