Mr. AJIT SINGH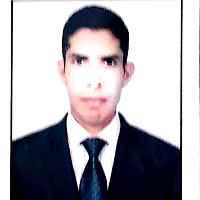 Assistant Professor
Department of Commerce
ajitsingh@svc.ac.in
Educational Qualifications
Areas of Specialization
Human Resource Management, Marketing Management
Administrative roles/ responsibilities


1.	Convenor Of Department Library Committee./ Informing Students About use of Library E-Resource Through N-List Membership.

2.	Member Of Online Add on Course.(Digital Marketing)/Forming Syllabus, Analysis of Students Performance. 

3.	Member Of Faculty Development Programme at Department Level./ Overall 

4.	Member Of E-Cell Committee./ Helping students in E-cell meet.

5.	Member Of Alumni Association at Department Level./ Webinar for students in their career Advancement.

6.	Member Of College NAAC Committee/ Helping in Filling NAAC Information.

7.	Member Of College Cricket Team./ Helping team in conducting Tournament at University Level.

8.	Member of Admission Committee at Department Level./ Student Admission in Commerce Department.
														
														
Courses Taught
B.Com H Semester IV , B.Com P Semester IV, B.Com H Semester VI
None